Maloya is well acquainted with geometric dimensioning and tolerancing, or GD&T. With our expertise, we routinely produce and inspect parts to AS9100 aerospace requirements. However, for most of our commercial fabrication work, there is little benefit for this type of quality requirement if tolerances are not communicated correctly.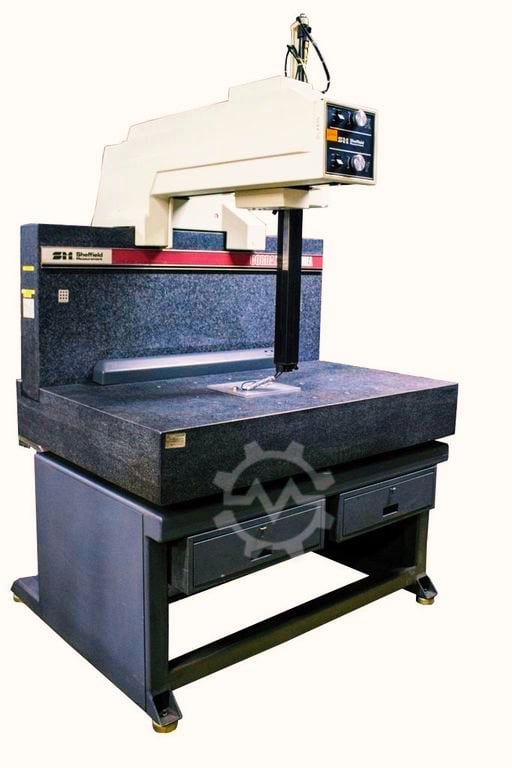 In fact, there are substantial costs related to this type of inspection and documentation process when clients do not offer adequate GD&T information.
We see two conditions in particular that negatively impact quality, lead time, and price when we do not receive good GD&T specifications. However, providing Maloya with accurate tolerance information as per product requirements does have many benefits, especially for our clients.
What Is GD&T?
First of all, what is GD&T?
Geometric dimensioning and tolerancing is a symbolic language that engineers and manufacturers use to communicate the variations in size and dimensions between an original digital or drawn model and the actual physical item.
These symbols tell the manufacturer how much variation is allowed between the design and the final product. This helps the manufacturer know what degree of accuracy and precision is necessary during the manufacturing process.
GD&T also addresses the geometry of the product to ensure that an allowed variation in size or dimension does not adversely affect a part's shape and make it unusable.
As you can see, providing good GD&T details is necessary to ensure all of the pieces of a manufactured part fit and work together correctly. However, too limited of a tolerance makes it more difficult to produce each piece to specification and can quickly slow down manufacturing and drive up costs.
Similarly, too lax of GD&T creates confusion and a bad product, also affecting cost. GD&T is a balance between creating a functioning product and keeping costs down.
Problems from Poor GD&T
1. No quality requirement is provided
When a design is provided with little GD&T information, Maloya will lose critical time trying to determine customer requirements before being able to provide an RFQ (request for quotation). We don't want to try to produce something that isn't going to work in the end. This results in longer lead times when often days or hours matter.
If a quote is urgently needed, out of caution, Maloya may assume that a more costly and time-consuming process is needed, i.e. CNC Machining vs Laser Cutting. In some cases, parts needing assembly have interference conditions that need to be identified as well.
The manufacturing process goes much smoother for everyone when clients provide us the necessary GD&T information so we can make your product with as much accuracy and little time as possible.
2. Products are over tolerance beyond the needed requirement
Sometimes we receive instructions that do not match the current GD&T standard. This can result from a customer using a standard drawing title block and/or standard drawing annotations.
For instance, a 10' long heavy stainless plate is drawn as "122.060" and the title block indicates xxx +-.005. Again time is lost in re-contacting a customer, and/or methods may be applied such as machining to tolerance after forming which is costly and time-consuming.
Our Solutions
Maloya is happy to assist clients with methodizing and identifying product requirements. This allows Maloya to find the most cost-effective production methods and the best possible delivery time.
In addition, Maloya has developed an extensive Workmanship Standard. Our Workmanship Standard provides tolerances to accommodate a wide variety of product types, size, and complexity. This allows us to provide a consistent uniform quality assurance plan for customers without expertise in GD&T and save them time and money.
Please feel free to contact us if you would like to incorporate our Workmanship Standard into your product requirements and quality assurance plan.